About us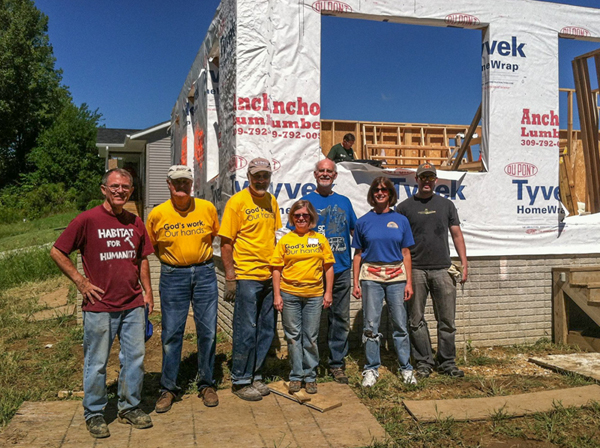 MISSION/VISION/VALUES
Mission Statement
Following Jesus' teachings, Grace seeks to educate, lead, and partner with all people through discipleship to worship, service and faith celebration.
Vision Statement
Grace Lutheran Church is a worshiping, caring, and giving community of believers who are always looking for new and exciting ways to be witnesses to the Grace of God. We are committed to following Jesus' example by serving each other and those in need, being a good neighbor in the community, seeking out and welcoming those who have no church home, being involved and supportive as partners of efforts throughout the community and the world, renewing the spiritual growth of our members of all ages, and developing future leaders of the church. We continue to listen to the Spirit, following wherever it leads.
Values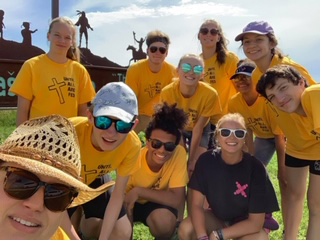 We focus on what God is doing. We rejoice in the grace of God, ever active in our lives and in the world. We are always on the lookout for where and how God is at work, seeking to bear witness to this action and to join in partnership with God in this work.
We know worship is the heart of our community. We gather together before God, bringing our whole selves, expressing our concerns, hopes and joys. God speaks the word we need to hear, a living address in our current circumstances. Worship is vital – it changes us, nourishes us for the living of our faith in our everyday lives.
We deeply value one another. We recognize that every person is limited, imperfect and sinful while also fearfully and wonderfully made in the image of God. We make room for others within our congregation, seeking to exhibit the open hospitality of God.
We accompany one another. We know our God to be Emmanuel, "God with us", and we endeavor to emulate this way of God. We come alongside others with the gift of presence, sharing life in both rejoicing and weeping. We also join in partnership with other communities and groups, seeking to do more than we can do alone to address needs and concerns in our community and the world.
We believe in God's healing power. God's deep desire for the world, and its people, is for shalom, for wholeness and health. We aspire to bring God's hope and peace to those in mental, physical or spiritual distress and to support their family members, friends and caregivers.
We are thankful God is never done with us. We value ongoing education, spiritual training and the use of ancient faith practices as means to reshape our lives to the glory of God. We recognize that ours is a lived faith, as we each find new and meaningful ways to carry God's grace into the world.
The above Mission/Vision/Value statements are summarized from the 2012 Grace Lutheran Church Vision Plan. We have continued to focus on these values and carry out recommendations of the Vision Team since 2012.
In 2017 a LEAD team of Grace Lutheran members was gathered to explore how we at Grace Live Everyday As Disciples. Top themes emerging are communication (both internal and external), taking care of each other, intentional outreach to neighbors, and utilizing partnerships to strengthen our missions. The LEAD Team has re-affirmed that ongoing implementation of our 2012 Vision Plan is highly relevant. The LEAD Team work is continuing in 2019.

Staff and Council
We are blessed with the following staff:
Grace Lutheran Church has a 9-member Church Council which meets monthly to oversee and guide decisions that keep our church Christ-centered and vibrant. Council members serve 3-year terms. The Council depends upon the hard work of our commissions and missions, volunteers and staff to carry out the many ministries of Grace.

Grace's Structure
There are 4 commissions which provide a broad structure for Grace's many ministries and activities. Each Commission has several missions carrying out the work of our church as we share God's amazing grace with the community and the world.
Worship and Witness oversees music and the arts at Grace, as well as our weekend worship. They work closely with the pastor to develop and plan special worship services throughout the church year. This includes special services such as Advent mid-week Services, Candles & Carols, Christmas, Epiphany, Lenten mid-week services, Easter, Pentecost, Reformation and Thanksgiving.
Parish Life and Social Outreach provides oversight for numerous smaller groups engaged in service, care of members and mission work. Grace Lutheran is a congregation that serves widely and generously in a variety of ways. We provide meals and milk and canned food for those who hunger. We make hundreds of quilts each year for donation to missions around the globe and in our community. We have blood drives. We send mission teams to Guatemala on a regular basis. We give baby items to women's shelters. We make school and health kits to send wherever needed. We are often adding new ministries to meet needs as we learn about them.
Lifelong Learning Commission is responsible for program planning related to our Christian Education efforts, Confirmation, Adult Education and multigenerational learning opportunities.






Resource Development provides vital oversight in the many practical areas that keep our church running smoothly. This includes areas such as Personnel, Property, Finance & Stewardship. Our Ministry Opportunities Mission coordinates internal (and sometimes external) volunteers to meet weekend worship needs and many other needs in the church and community.






History
1882: Mr. A.G. Lindblom, who lived at 4th & Iowa Streets in Davenport gathered Swedish Lutheran people in his home, with the assistance of an Augustana Seminary Student, J.S. Ekstrom.
1883: The first church was built on the Lindblom lot. It was called the Swedish Lutheran Church.
1888: Property purchased for $400.00 on E. 6th Street, near Grand Avenue. The church building was moved to that site.
1914: Fire destroyed the front part of the church, but it was repaired and remodeled with insurance money and contributions. The building still stands today, converted into apartments.
1923: The E. 6th Street property was sold for $8000. Lots at E. High & Bridge were purchased for $3200. The church celebrated its last birthday (40th) as a Swedish Lutheran Church. There were 103 adults and 28 children in the congregation. Seminary students, professors and interim pastors served during this first 40 years.
1924: Worship services were held in the basement and then the nave as construction was underway on the newly named Grace Church. The first resident pastor was Reverend L.E. Jones.
1939: Pastor Arthur O. Arnold came to Grace and led us in stewardship to become self-sustaining (after 60 years with help from the mission board)
1945: "Nest egg" bequest from Fritz Anderson began planning for our education wing. Sunday School enrollment grew to 300 in the 1950s.
1963: Remodeling was completed, including the Sunday School wing.
1978 – 2006: Pastor Pat Bell grew the congregation with young families, added a second pastor, pioneered outdoor worship and added a Saturday evening service.
1996: Another remodel provided Grace with its expanded narthex, elevator, and two fellowship halls. Central air conditioning was also added.
2006-2018: Pastor John Grebner led the congregation with his extraordinary preaching and launched our first website.